Written by: Emily Cabrera, UGA IPM Communications Coordinator
Expert/Source: Anthony Black, Southeast Research and Education Center Superintendent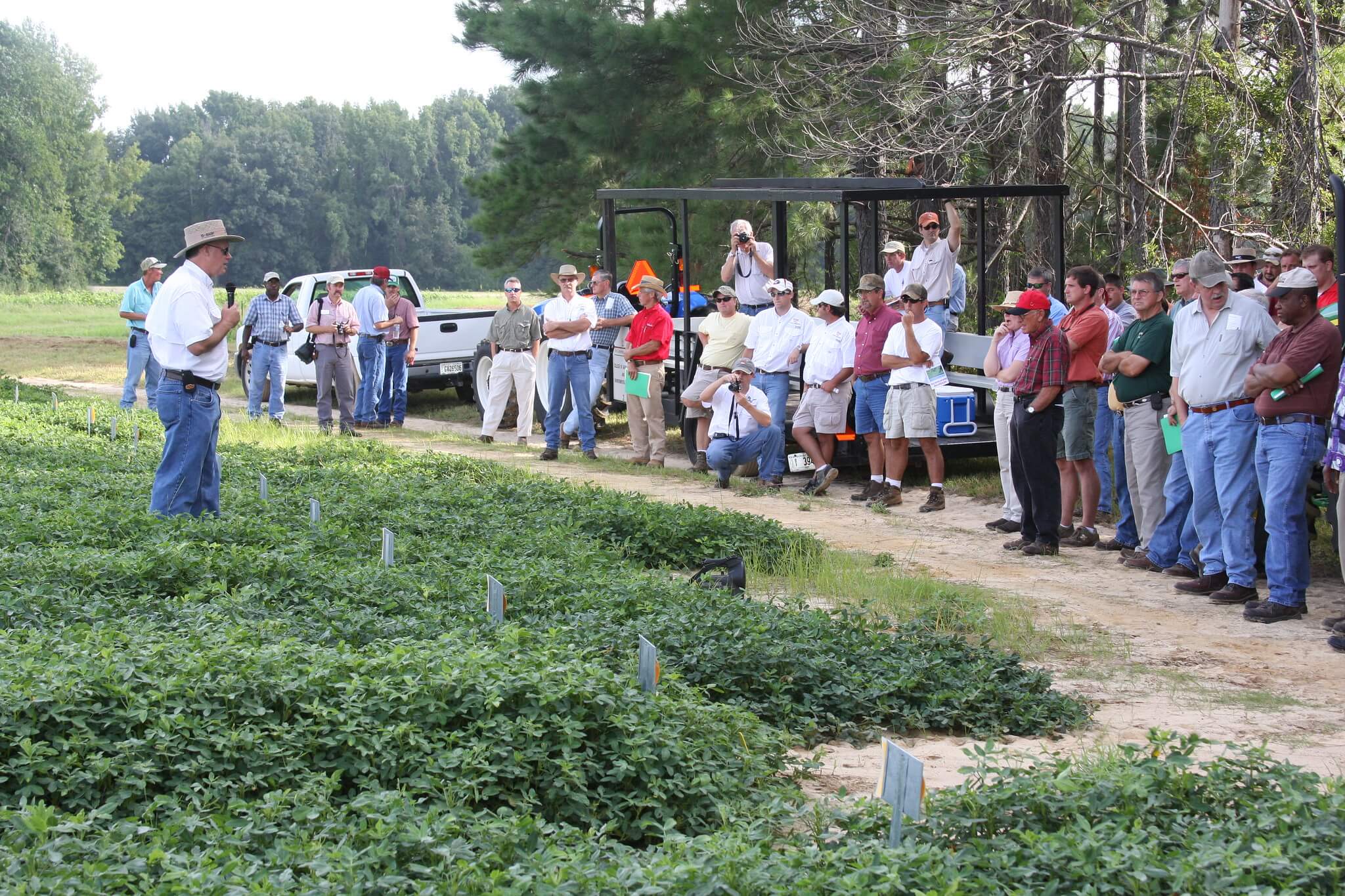 The University of Georgia Southeast Research and Education Center (SEREC) will host its annual field day from 9 a.m. to 3 p.m. Wednesday, Aug. 10.
The annual event is an open house tour of current research projects taking place at the center where College of Agricultural and Environmental Sciences faculty will highlight the work they are doing in cotton, peanuts, soybeans, corn, small grains and cover crops.
"I always look forward to this day," said Anthony Black, SEREC superintendent. "It's an opportunity to meet growers and show them production practices they can apply to improve their own operations and demonstrate how their commodity check-off dollars are being used to fund research that supports sustainable food production."
Established in 1951 as the Southeast Georgia Branch Experiment Station, the facility's mission was to research agricultural practices on a management scale large enough to accurately assess costs and returns for various commodities that could be adapted to the local soils and dry climate of the upper Coastal Plain region.
Today, the 720-acre facility has over 60 ongoing research projects, with an emphasis on the efficient use of water.
"It'll most likely be hot, but attendees will ride canopied trams during the tour with cold water at hand. We'll have a catered barbecue lunch during a noon program that will take place in a covered area with fans, so we do what we can to make sure this is a comfortable and educational event, as always," said Black.
Video footage of the 2021 Midville Field Day is available at youtube.com. Topics for the 2022 event will include variety evaluations, wildlife field border management, cover crop management, fertility management, creating pollinator habitats, precision agriculture research and variable rate timing for forage production.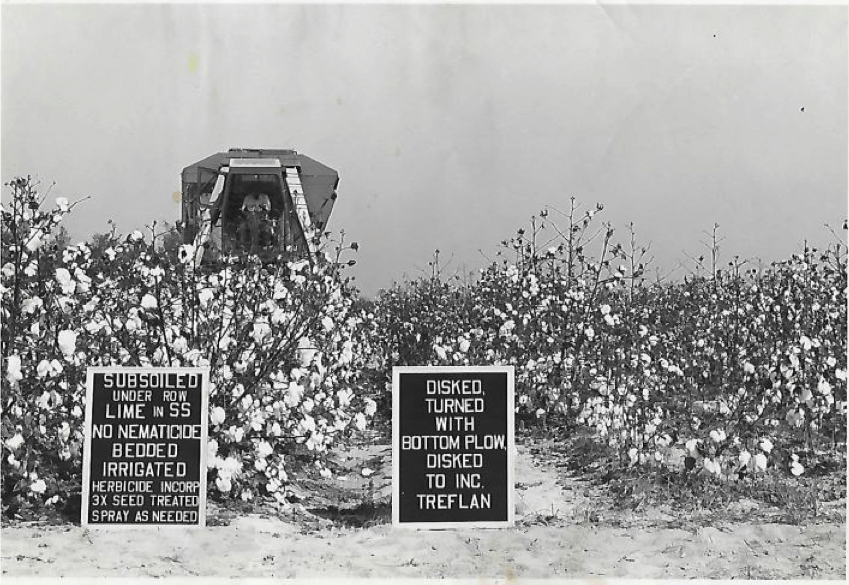 In full, this year's scheduled presentations and speakers include:
Soybean cultivar development for drought tolerance, Zenglu Li
Statewide variety testing program at Midville, Daniel Mailhot and Dusty Dunn
Soil health and fertility, Henry Sintim
Peanut insect pest management, Mark Abney
Soil water holding capacity and long-term cover crop systems, Mary Logan Tostenson, Peyton Sapp and Jason Mallard
Peanut cultivar evaluation, Nino Brown
Fertility management of cotton and peanut, Glen Harris
Peanut breeding using wild species, David Bertioli and Soraya Bertioli
Cotton agronomic research and update, Camp Hand
Pathology Extension and applied research programs, Bob Kemerait
Field efficacy of commercially available Bt cottons, Phillip Roberts
County cotton large scale variety evaluations, Pam Sapp and Savannah Tanner
Peanut variety evaluations in large and small plots, Scott Tubbs, Wade Parker and Steven Powell
Variable rate liming of pastures and forages, Daniel Jackson
Precision agriculture research at Midville, Wes Porter and Simer Virk
Field border management for quail and pollinator habitat, Jesse Kamp and Chaz Holt
Registration is free online through Aug. 8 or on-site the day of the event.
Continuing Education Units (CEUs) will be offered for Georgia pesticide applicators in categories 10 and 21 and nationwide Certified Crop Advisor (CCA) credits will also be available.
To register for the Midville Field Day or to learn more, visit segeorgia.caes.uga.edu.