Author: Dr. Timothy Coolong
Earlier this year we conducted a mid-summer lettuce trial using high tunnels covered with 30% shade cloth.  Our results were encouraging.  While some varieties were strong flavored and were bitter with a narrow harvest window (2-3 days), several varieties performed well enough under the shade-covered tunnels that they would have been commercially marketable for those growers willing to trial this production system.
This fall, we conducted a field trial of approximately 30 varieties of lettuce including romaine, salanova™, and leaf types to determine the best varieties for growers in the region.  Our first seeding had marginal germination as temperatures exceeded 90 oF for most of August and September. After re-seeding we ended up planting the field in mid-October, a bit later than we had originally planned (Fig. 1).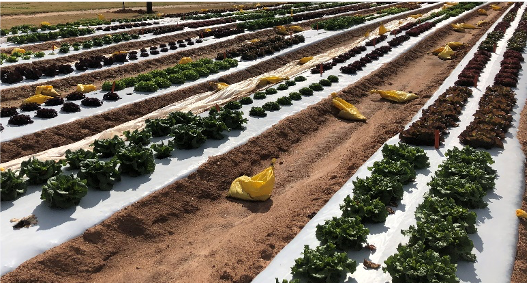 Fig. 1. Fall lettuce trial.  Picture was taken about 6 weeks after planting. White plastic was originally laid in anticipation of a September planting date; however, planting was delayed and white plastic probably was not necessary given the temperatures encountered during October-December.
Growing conditions were good for much of the trial and yields have been strong.  However, due to the late planting time we have encountered periods of cool and wet weather, which has led to an increased incidence of Sclerotinia sclerotiorum.  Sclerotinia is a common sight in fall and winter-grown crops in Georgia.  This pathogen is characterized by white mycelium and the characteristic sclerotia that allow the disease to survive in the soil for several years when a host is not present or when conditions are not optimal for germination of the sclerotia (Fig. 2).   This disease goes by many names such as white mold, timber rot, stem rot, and lettuce drop.  Care should be taken not to confuse it with  with Sclerotium rolfsii another pathogen that is commonly referred to as white mold or southern blight.  Southern blight prefers warm wet conditions, while S. sclerotiorum thrives in cooler temperatures.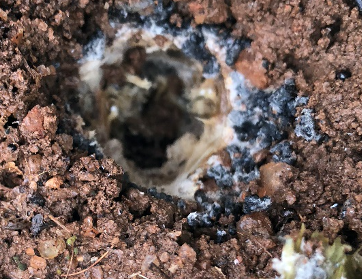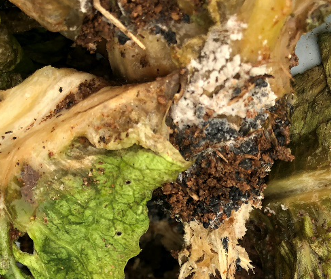 Fig. 2. Characteristic white mycelia and black sclerotia associated with Sclerotinia sclerotiorum.  The sclerotia can survive in the soil until conditions are appropriate for germination and a suitable host is present.
With a wide host range, symptoms can vary widely.  In lettuce, leaves may start to brown before a total collapse of a plant (Fig. 3). In crops such as tomato, brown lesions may develop several inches above the soil line later turning dry, resulting in collapse of the entire plant (Fig. 4).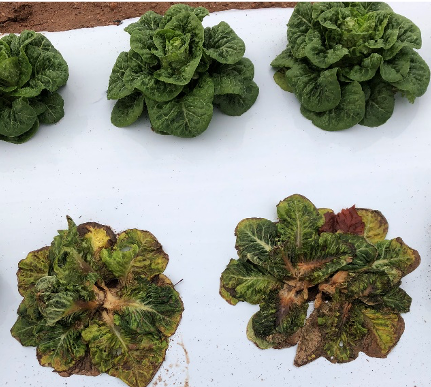 Fig. 3.  Lettuce infected with S. sclerotiorum (bottom) and healthy (top).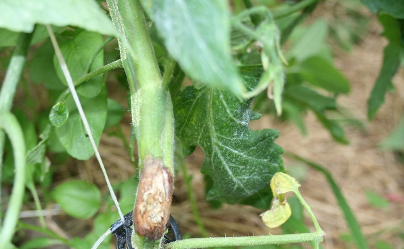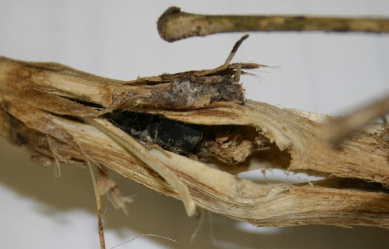 Fig. 4.  Symptoms of S. sclerotiorum in tomato plants.
Because sclerotia can remain in the soil for several years crop rotation is an important tool in management of this disease.  However, rotation to non-hosts may be difficult for diversified vegetable growers as many of the most commonly grown vegetable crops (carrots, tomatoes, lettuce, beans, and Brassica spp.) can all serve as hosts.  In cooler climates such those found in as Kentucky and Tennessee, S. sclerotiorum is especially problematic in high tunnel production, where growers often rotate between tomatoes in the spring and lettuces and greens in the fall.  In those regions growers have had to employ movable high tunnels (Fig. 5).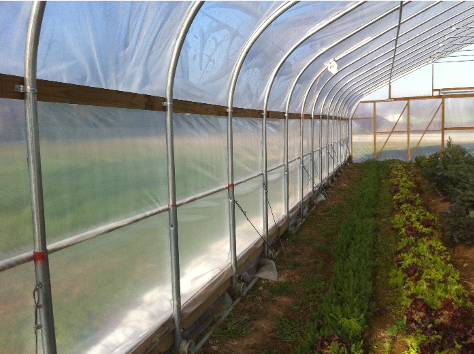 Fig. 5.  A movable high tunnel on rollers.  More information on this tunnel can be found and others that are part of a long term high tunnel rotation project at The University of Kentucky can be found via the following link: https://www.youtube.com/watch?v=-GZ_p5cP96E
Currently there is no reliable level of resistance in lettuce to S. sclerotiorum.  Conventional growers have some fungicides that have shown effectiveness in reducing losses if applied proactively.  However, rotation remains a key in managing this problematic disease.